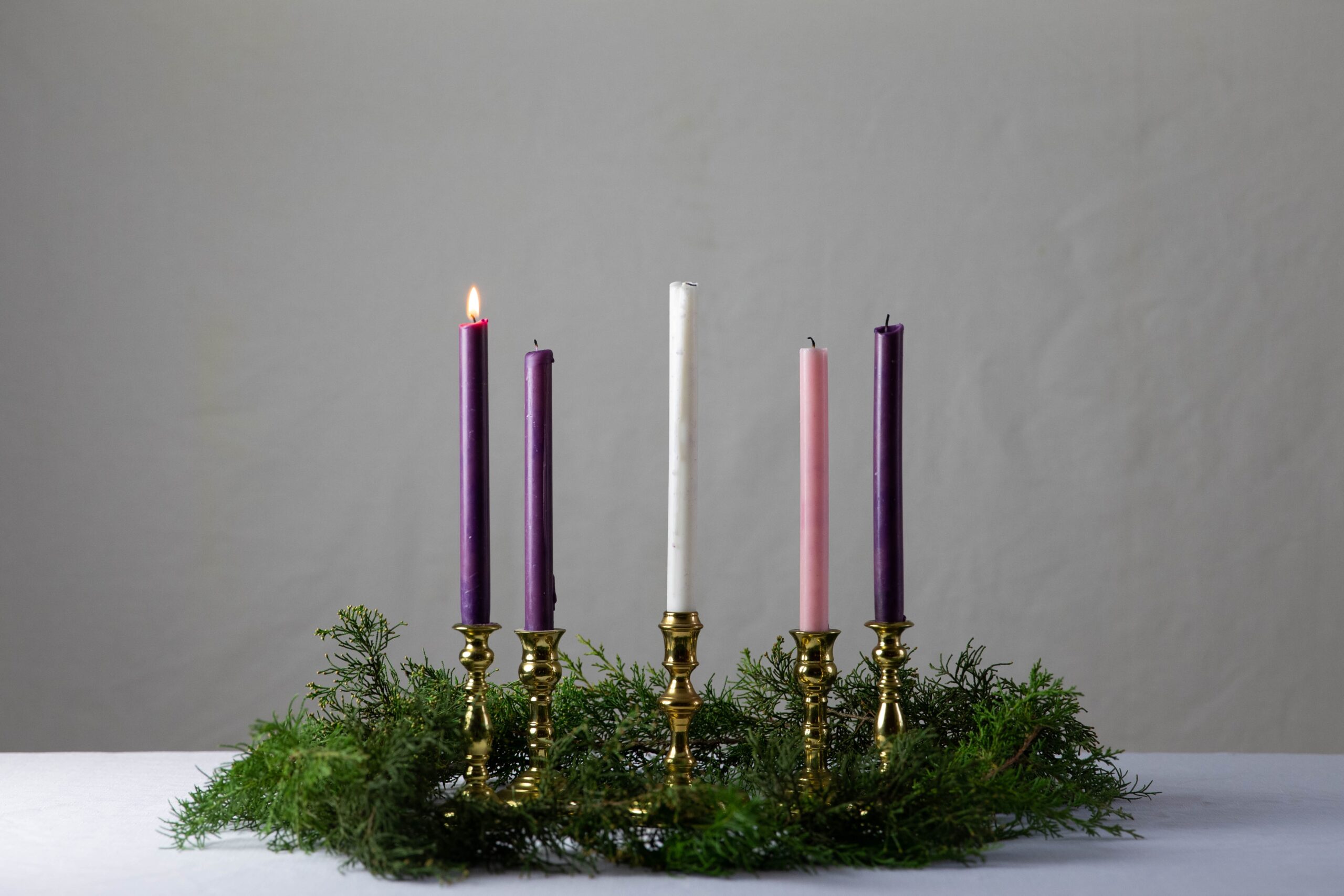 Recipients of a Promise
 "Advent is a time in which we are invited to turn our attention to the fact that we are recipients of a promise." —Wendy Wright 
Advent is a time of waiting. Waiting for the coming of the promised One we celebrate at Christmas. In the hectic rush pushed on us by the commercialization of Christmas, I wonder, what is it we are waiting for this year? For some who are struggling for any number of reasons, we may be waiting for Christmas to come and go—the sooner the better. For some the season can bring back poignant memories of loving times long past and family and friends no longer with us. For some, this season is filled with laughter and blessings in time spent with family and friends, many of whom have been separated by the pandemic. Twinkling lights brighten the night skies, preparations, giving and receiving, joyful music, Santas everywhere. Amidst it all, the Christian liturgical season of Advent can be lost.
As I think about Advent, I wonder what is it for which we are really waiting? A favorite book I turn to at Christmas is Wendy Wright's, The Vigil: Keeping Watch in the Season of Christ's Coming. She writes, "There is a correspondence between our hearts and God's. They have imprinted on them the same unimaginable hope, sealed with a promise. The hope for fullness, for completion, for being one with each other…Advent is a time in which we are invited to turn our attention to the fact that we are recipients of a promise."
That promise is so much more than any material gift we receive or give at Christmas. When you hold a newborn baby and see the pure radiant innocence of love made flesh, that is a gift beyond measure. Wright continues, "To open ourselves to the possibility that there is a more radical, all-embracing promise than the ones offered by commercial enterprises eager to take our money and play on our restless longings in order that we might buy more is to begin to live the season of Advent. What we all dream, what we all hope for is simple. We dream that the glimpses of the fullness of love that we sense occasionally in our lives, show us what we were created to become." 
In other words, not only are we recipients of the promise of God's unconditional love, we, in a very real sense, are the promise, created in the image of God. What we are called to wait for, remember and celebrate during Advent is the Incarnate Word to take hold of us, to transform us and to engage us in the work of the world as God intended it to be from the very beginning.
We have—we are—the promise of becoming God's hope, peace, joy, and love in the world in which we live here and now. Ponder that for a few minutes. Read the scriptures surrounding the stories of Mary, Joseph, and the Hebrew prophets that are read during Advent. Ordinary people filled with God's promise. 
In the 2021 Advent Worship Resources for Congregations produced by the General Commission on Religion and Race of the United Methodist Church, the Rev. Dr. Yuki Schwartz reminds us, that it was into "a world of injustice that God sent Christ to be the Wonderful Counselor, the Lights of the World, the Prince of Peace, and the ruler of a new Jerusalem." She then asks, "Are we ready to examine this story of our faith in new ways and respond to God's call for justice and joy, even if we are called to make significant changes in the ways we pray, love, give, speak out and act?" 
With the promise comes the necessity of response. I think that as much as we wait for God to come into our world, God waits even more for us. The incarnation of Christ in the newborn Jesus is the ever present message that God's love needs flesh and blood to live out the promise of God to bring justice and peace; to live into the hope of the everlasting love of God. God is waiting for that realization to sink into the hearts and minds of everyone to live more fully into who we are each created to be. 
HOPE
Here now 
Opportunity awaits
Persistent love 
Every moment 
Advent Blessings of hope, peace, joy, and love,
Donna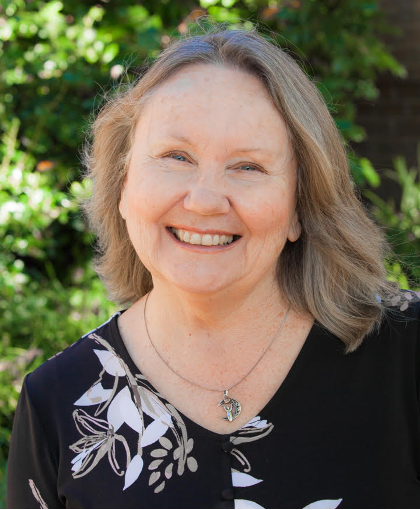 Rev. Dr. Donna Patterson serves as Anam Cara Chaplain in Residence for Scarritt Bennett Center and directs the Center's Soul Work program.