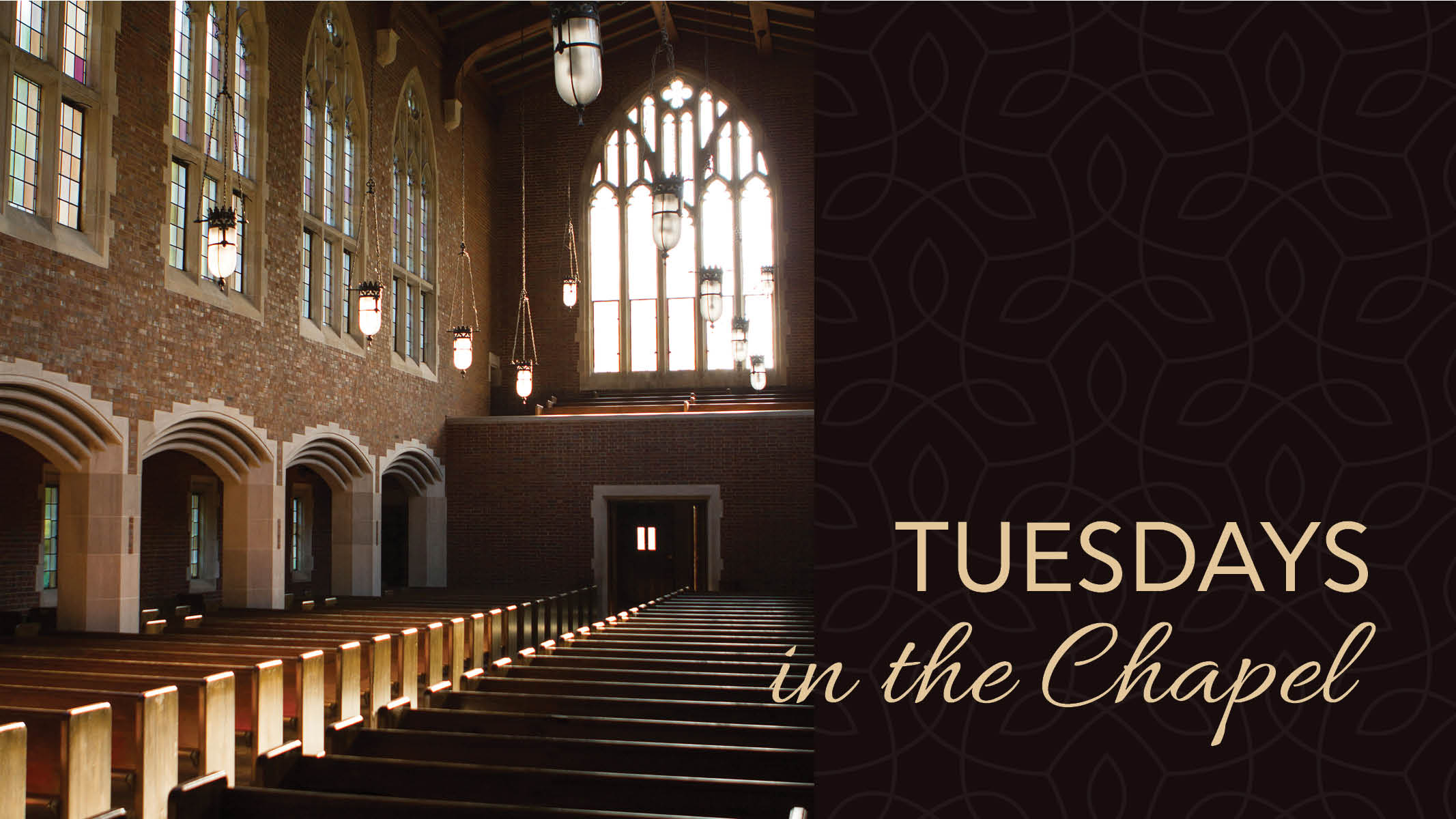 Tuesdays in the Chapel is Scarritt Bennett Center's weekly 35-minute worship service. Hosted by the Soul Work program, this service is offered each Tuesday at 12:30pm in our historic Wightman Chapel (campus map). Each chapel service includes preaching, scripture, prayer, music and features guest preachers from a variety of backgrounds and faiths.
Join us for a midweek Sabbath break that provides peaceful space for renewal and spiritual refreshment.
Preacher: Rev. Dr. Donna Patterson, Anam Cara Chaplain in Residence, Scarritt Bennett Center
Tuesdays in the Chapel welcomes in-person worshipers in Wightman Chapel and streams live online. Recordings of previous services, as well as feeds to upcoming livestreams, can be found on our Facebook page and YouTube channel.