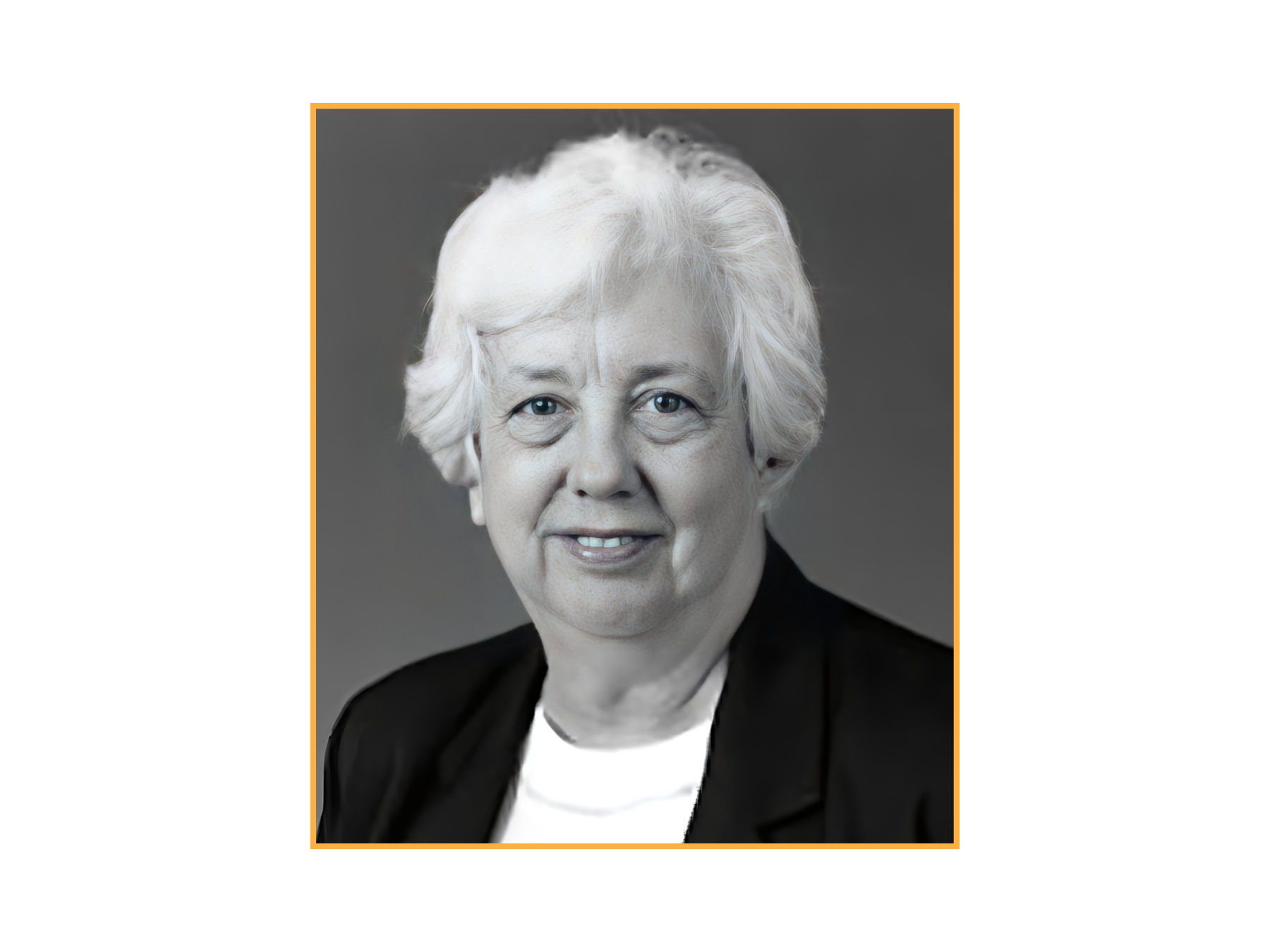 Joyce Sohl
When Sohl was born in Aurora, Illinois, her dad, John F. Wichelt, was a student at Naperville's Evangelical Theological Seminary, a predecessor of Garrett-Evangelical Theological Seminary. She and her late brother spent most of their childhood in Hastings and Lincoln, Nebraska, where the Rev. Wichelt was pastor of Hastings Evangelical Church and Lincoln First Evangelical United Brethren Church.
Sohl is grateful that her mom, Nellie Wichelt, was more progressive than some other parents of her day. Early on, her mother advocated neutral pronouns for God — a practice that gained more acceptance years later.
"Mother was a Christian educator," she said. "She taught me that God as 'father' might not be a good image for all children and adults."
A love of math and chemistry led Sohl to Westmar College in LeMars, Iowa.
While earning her bachelor's degree, Sohl was on the national youth board of the EUB Church. She next headed to the University of Nebraska for graduate courses in math and secondary education. Sohl taught junior and senior high math in Lincoln until 1964 and moved to Colorado Springs in 1967.
By the time The United Methodist Church was birthed from the union of the EUB and the Methodist churches in 1968, Sohl already was involved in the work that would shape her life. After serving on the EUB Women's Council and Board of Missions for two years, she segued into similar roles in the newly created denomination.
"I served on the Women's Division of Global Ministries, representing the Western Jurisdiction," Sohl said. She was vice president of the Women's Division Section of Finance and chaired the Global Ministries Finance Committee.
At the 1976 General Conference, she represented the Rocky Mountain Conference as a delegate. She also was on the National Council of Churches governing board.
That same year, Sohl moved to New York to become treasurer of the Women's Division. That motivated her to go back to school — this time, Fordham University in Bronx, New York, where she earned an MBA in financial management.
Transitioning to deputy general secretary in 1991, she helped shepherd the Women's Division into becoming United Methodist Women, a separate, autonomous agency of the church.
"We had consultations with women around the world regarding their relationships with and expectations of the Women's Division and United Methodist Women," Sohl said. "This laid the groundwork for moving out of Global Ministries."
During her 28 years with United Methodist Women, Sohl encouraged the agency's diversity in staff and membership, especially in terms of age and race. She addressed difficult issues such as racism, abortion, sexuality and wide-ranging political perspectives.
In 1988, United Methodist Women repurchased the property that housed the Scarritt College for Christian Workers in Nashville, Tennessee. Today, the Scarritt Bennett Center is a popular site for nonprofit conferences, retreats, and educational offerings. Its mission is to create a space where individuals and groups engage one another to achieve a more just world.
Sohl retired from United Methodist Women in 2004 and five years later became the first volunteer laywoman-in-residence at Scarritt Bennett Center. Clearly, she had found her niche.
She coordinates Soul Work, which she describes as "a spiritual enrichment program that includes opportunities for worship; retreats; art as a means of spiritual activity in music, visual art, literature through concerts, art exhibits, book clubs, writing, and creative workshops; and interfaith work through the United Religions Initiative."
The widow of Lowell H. Sohl, mother of two sons and grandmother of four is a member of Edgehill United Methodist Church, where she has chaired the worship committee.
By Barbara Dunlap-Berg