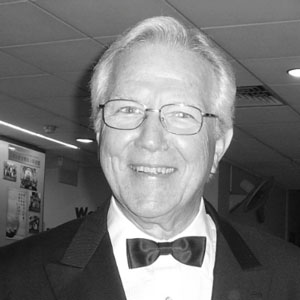 January 24: Featured Poet S T Kimbrough, Jr.
S T Kimbrough, Jr., is a native of Alabama and a graduate of Birmingham Southern College, Duke Divinity School, and Princeton Theological Seminary (Ph.D. in Old Testament and Semitic Languages). He has taught at the following institutions: Princeton Theological Seminary, New Brunswick Seminary, Institute of Comparative Religion of Bonn University (Germany), Drew Theological School, and Wesley Theological Seminary.
He has published some fifty books in the fields of music, theology, biblical studies, English literature. Kimbrough was the founding president of The Charles Wesley Society and is one of the foremost interpreters of Charles Wesley's works. During his years in Germany he also was a leading baritone of the Bonn Opera and has an extensive discography.
For twelve years he served as Associate General Secretary of Mission Evangelism for the General Board of Global Ministries, United Methodist Church and founded its Global Praise program. His poetry has been published in Theology Today, and two volumes of poetry, Why Should a Child Be Born: Poems of Peace and Justice in the Middle East and Of Death and Grief: Poems for Healing and Renewal have been published by Wipf and Stock Publishers.
S T will be reading some of his poems from his published poetry books, but also more recent ones about nature, current affairs, children, etc. Here is one to entice you to come to the reading at 7:00 PM on Thursday, January 24 on the 2nd floor of Fondren Hall:

"Nature's Birthday Card"
The sky was dressed in blue and white;
the puffs of white clouds were like clumps
of scattered flour lying still on a baker's floor.
The blue was like freshly-made icing
to adorn a just-baked birthday cake.
Suddenly a flock of Canadian geese,
formed a giant V across the sky;
I suspect for Victoria's birthday cake.
I walked along a gentle stream and turned
to see a sunset transform the blue and white,
as if mixed with sugar and honey,
to a sky of orange-tinged delight,
perhaps a delicious birthday pudding.
Nature's wondrous birthday card.
S T Kimbrough, Jr.
January 7, 2019
Hope to see you at Poet's Corner on Thursday evening.
Joyce D. Sohl, Laywoman-in-Residence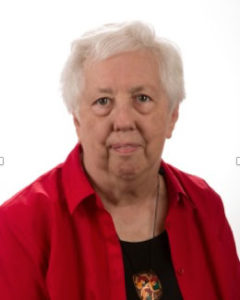 Joyce D. Sohl has been Laywoman-in-Residence since 2009 as a full-time volunteer. She retired as CEO of United Methodist Women in 2004. She is the author of 4 books, a teacher, retreat leader, writer and non-professional musician. Here at the Center her work is in the area of Spirituality & the Arts with such programs as Tuesdays in the Chapel, Vespers & All That Jazz, Poet's Corner, quarterly retreats, and art exhibits.