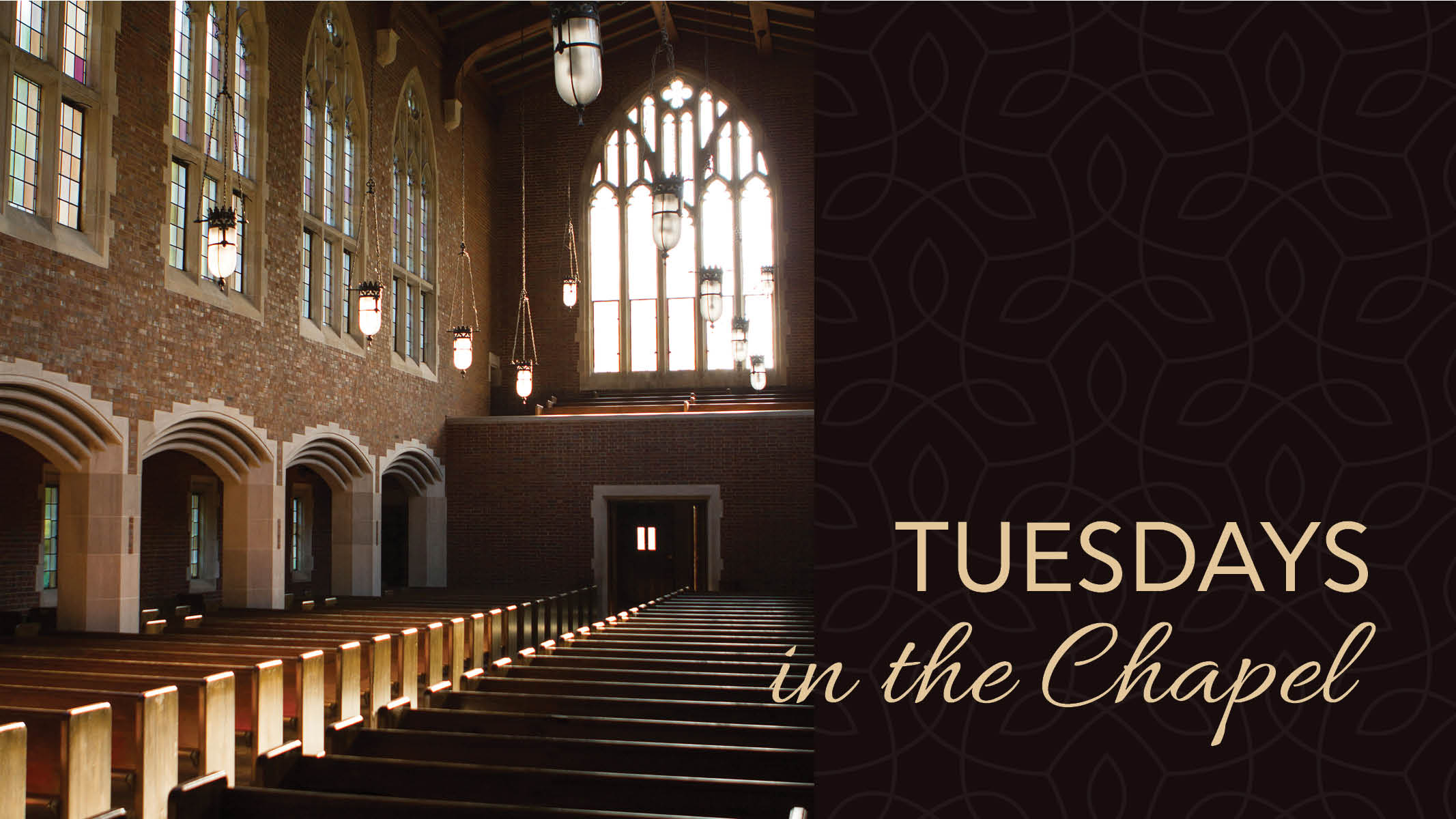 Tuesdays in the Chapel is Scarritt Bennett Center's weekly 35-minute worship service. We hold services each Tuesday at 12:30 pm in our historic Wightman Chapel. Each chapel service includes preaching, scripture, prayer, music and features guest preachers from a variety of backgrounds and faiths.
Join us for this mid-week "Sabbath break", which provides a peaceful space for renewal and spiritual refreshment.
Theme: "Music That Touches the Heart and Soul"
Per CDC guidelines, Scarritt Bennett Center requires all who visit our campus to wear a mask while indoors, regardless of vaccination status.
Tuesdays in the Chapel services are recorded and available weekly on our YouTube channel »
For more information about this event, email Rev. Donna Patterson at [email protected].