Join Scarritt Bennett Center for an inspiring and poetic musical journey brilliantly painted in the colors of jazz!
Jazz Rhapsody is jazz history brought to life in a rich tapestry of thoughtful poetry and charismatic song—an inspiring and poetic journey exploring life, love and the living legacy of America's authentic music. Award-winning vocalist and actress Connye Florance paints a colorful portrait as a southern-born songbird examining life, heritage and the power of jazz.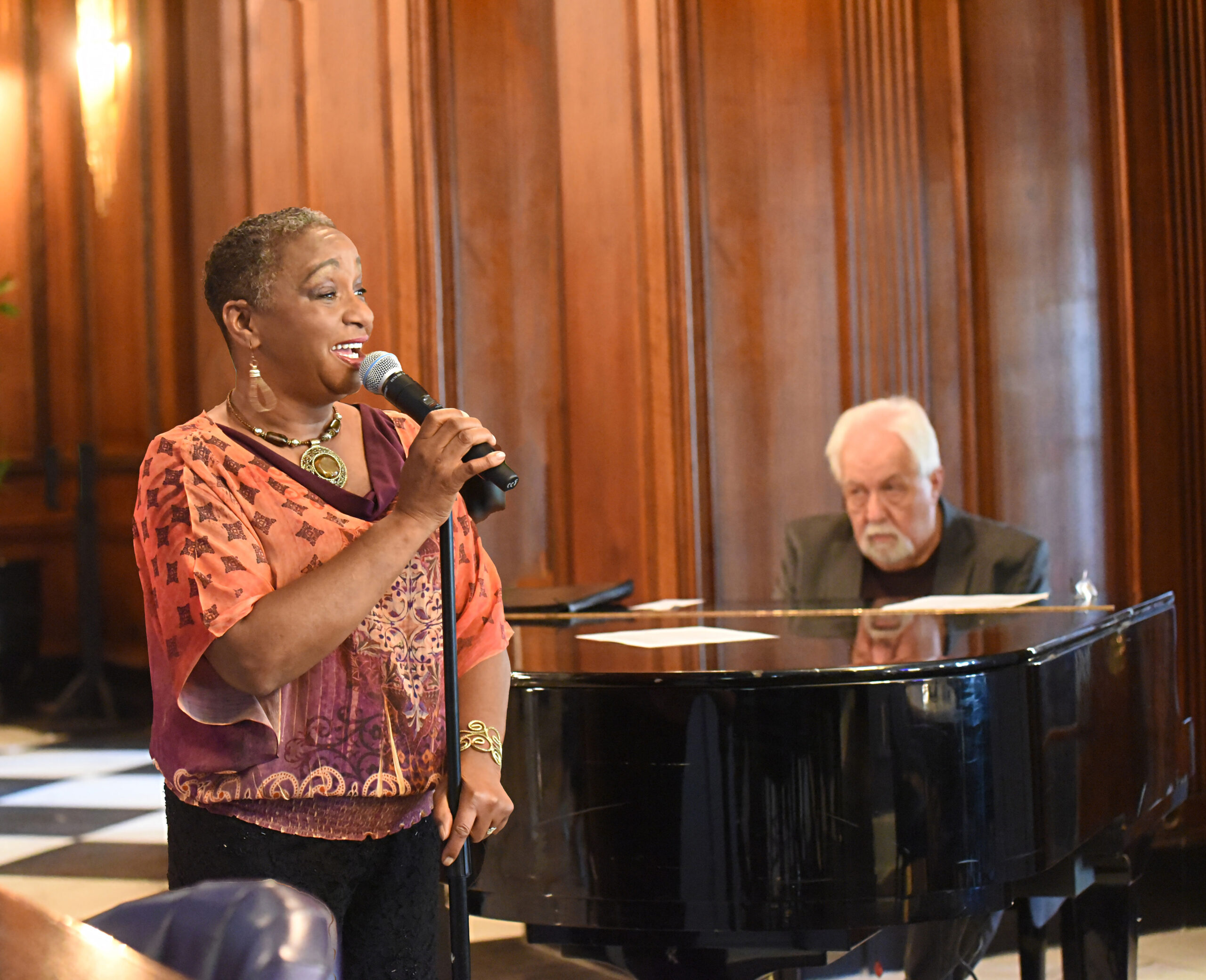 About the Artists
Connye Florance and Kevin Madill have been inspiring audiences with their passionate, conversational brand of jazz for more than 20 years. Their biggest Nashville fans will often refer to them as "The Dynamic Duo", moved by the musical power and strength of reputation these two have together.
Originally from North Carolina, Connye Florance is an award-winning vocalist; actress, published songwriter and Teaching Artist, tagged as "Esteemed Southern Artist" in 2007 by SouthernArtistry, and Tennessee Arts Commission. She has toured with Columbia Artists and American Negro Playwright Theater on and off Broadway; has released two studio albums and two live compilations and performed across the country with her one-woman show, "Jazz Rhapsody". She has done multiple musical biographical presentations for Nashville Jazz Workshop's popular series, "Jazz On The Move."
A musician since age 5, Kevin Madill is highly respected for his work as studio musician, producer, arranger and music director. In addition to having played on, produced, and conducted over 3000 recordings and 2000 live shows for artists like Tony Bennett, Leon Russell, The Temptations, Smokey Robinson, Bernadette Peters, Benita Hill and countless others, Kevin has also served as music director and worked with numerous Nashville Children's Theatre and Nashville Rep productions. Kevin serves as ensemble leader/pianist for Vespers and All That Jazz at Scarritt Bennett Center, and as Music Ministry Director for Nashville's historic Howard Congregational Church.
EVENT DETAILS
Date: Friday, March 18, 2022
Doors open: 6:30pm | Show Start: 7pm
Location: Harambee Auditorium, Scarritt Bennett Center
Parking: Free in Lots A & B at Scarritt Bennett Center (campus map)
Cost: free and open to the public, but tickets are limited, so RSVPs encouraged
For your safety and the safety of others, masks are required. Socially distanced seating will be in place, per CDC guidelines.