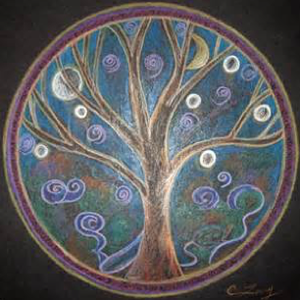 Building a Christian Community
They devoted themselves to the apostles' teaching and fellowship, to the breaking of bread and the prayers. Awe came upon everyone, because many wonders and signs were being done by the apostles. All who believed were together and had all things in common; they would sell their possessions and goods and distribute the proceeds to all, as any had need. Day by day, as they spent much time together in the temple, they broke bread at home and ate their food with glad and generous hearts. And day by day the Lord added to their number those who were being saved. Acts 2:42-47
The formula is fairly set: teaching, fellowship, breaking bread, prayers. Got it. We need to teach the basics of the faith, nurture fellowship, emphasize the Eucharist and be devoted to prayer. Who could object to that? What we get all worked up about is the sharing of possessions and proceeds. This was the start reality of the early Christian Jerusalem community. Its members shared and it grew as a result. William Brosend
Help us to help each other, Lord,
each other's cross to bear;
let all their friendly aid afford,
and feel each other's care. Charles Wesley
Jesus at Nazareth taught us to live every hour of the day as saints. Every hour of the day is useful and may lead to divine inspiration, the will of the Father, the prayer of contemp0lation – holiness. Every hour of the day is holy. What matters is to live it as Jesus taught us. Carlo Carretto
The Christian faith is community. The invitation of the community of faith is to learn of Christ and to implement that learning…. Fellowship offers a strength that the solo state cannot generate. Out of this dynamic of assembly there arises the desire to care for one another. Dorothy W. Tatem
"to devote ourselves to the apostles' teaching and to the fellowship, to the breaking of bread and to prayers." It is a simple suggestion: if the faithful devote themselves to the same things the first generation of believers did, good and wonderful things will result. When a true community of faith arises, startling things happen. Faith happens. William Brosend.
Where charity and love prevail,
there God is ever found;
brought here together by Christ's love,
by love are we thus bound. 9th century Latin; trans. by Omer Westendorf
Note: These reflections are for use during the week of May 3- May 9 and are based on the scriptures for worship on May 3.
Joyce D. Sohl, Laywoman-in-Residence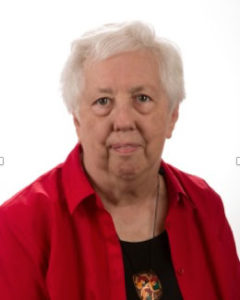 Joyce D. Sohl has been Laywoman-in-Residence since 2009 as a full-time volunteer. She retired as CEO of United Methodist Women in 2004. She is the author of 4 books, a teacher, retreat leader, writer and non-professional musician. Here at the Center her work is in the area of Spirituality & the Arts with such programs as Tuesdays in the Chapel, Vespers & All That Jazz, Poet's Corner, quarterly retreats, and art exhibits.