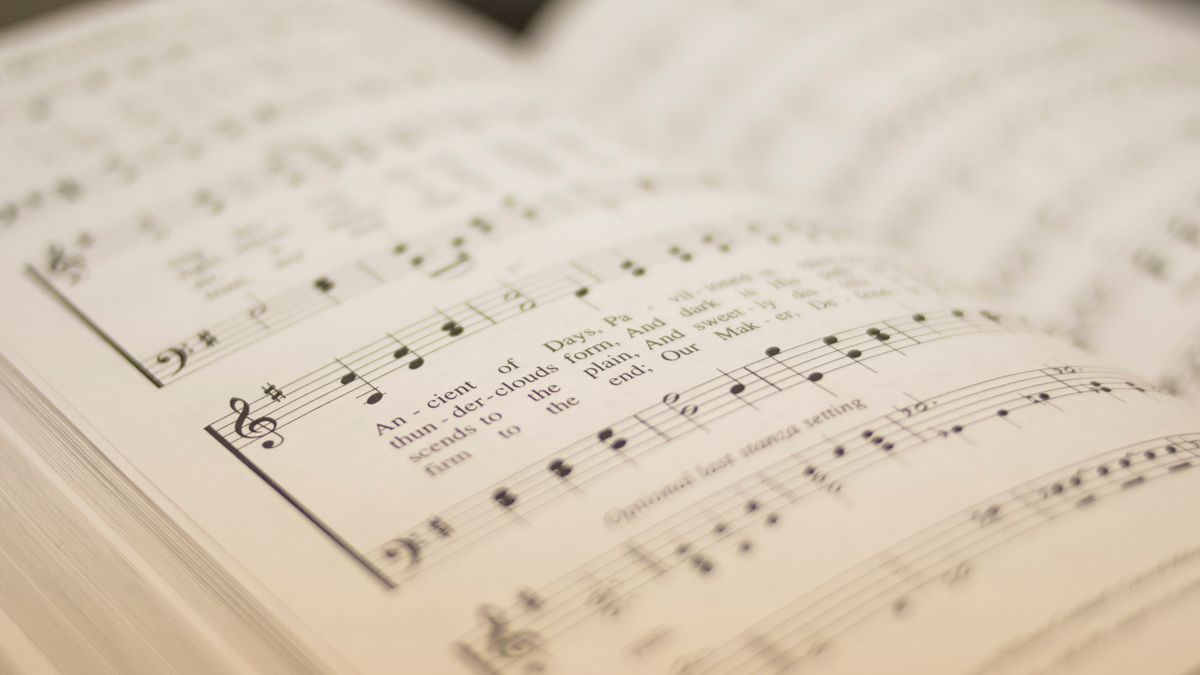 Advent Four: Sing a New Song
O sing to the Lord; O sing God a new song.
For God is the Lord, and God has done wonders.
So dance for our God and blow all the trumpets.
O shout to our God, who gave us the Spirit
For Jesus is Lord! Amen! Alleluia!
O sing to our God; O sing to our God a new Song!
~ English trans. Gerhard M. Cartford
Give praise to the Lord, and sing a new song;
amid all the saints God's praises prolong;
a song to your Maker and Ruler now raise;
all children of Zion; rejoice and give praise.
With timbrel and harp and joyful acclaim,
with gladness, O God, we praise your great name;
for now in your people good pleasure you seek;
with robes of salvation you cover the meek.
In glory exult, all saints of the Lord;
with song in the night high praises accord;
go forth in God's service and strong in God's might
to conquer all evil and stand for the right.
~ Metrical Version of Psalm 149
To sing a new song unto the Lord requires that each of us claim God's promises so that we can sing with confidence, with hope, with joy. Have you claimed God's promises?
Do you know, believe and claim God's promise
of a covenant between God and the children of God
of never again destroying creation as God did with the Flood
of deliverance and protection for those who worship God and obey God's commandments?
Do you know, believe and claim God's promise
of faithfulness at all times;
of justice and righteousness and steadfast love;
that God will be God and is and always will be in charge of the world?
Do you know, believe and claim God's promise
of forgiveness for individual and community sins;
of good news for the oppressed and liberty to the captives;
that God will create a new heaven and a new earth through Jesus, the Christ?
Our singing at times will be the reciting of God's wonderful, awesome and surprising acts. But our singing at other times will be crying out to God in anger, fear, frustration and dismay. There is no promise of God that I can find that assures me of an easy and painless life. It is as you and I claim God's promises that our songs of lament can move into songs of praise to an ever faithful God. To claim God's gifts and promises will make our singing truly a new song in harmony with God's plan for all of creation and for all God's children.
~ Joyce D. Sohl
Do not suppose the song of salvation to be new, as a vessel or a house is new. For "before the morning star it was," and "in the beginning was the Word and the Word was with God, and the Word was God."… Inasmuch as the Word was from the first, He was and is the divine source of all things, but inasmuch as He has now assumed the name Christ, consecrated of old and worthy of power, he has been called by me the New Song…Jesus Christ is the New Song, the manifestation of the Word that was in the beginning, and before the beginning.
~ Clement of Alexandria
"The New Song is Jesus" Spirituality & Music Group SBC
Come to sing the song of Jesus full of harmonies of love.
May the melody bring us comfort turning discords into peace.
Fears betray us, hope is hiding, cloak us in your way of life.
Come the new song of salvation we shall hold 'til morning light.
Come to sing the song of Jesus as our voices raise to thee.
Justice, hope and mercy reigneth, darkness flees within our hearts.
In your promise of creation, peace and joy will mark the dawn.
Sing the New Song for this new day, placing trust in Christ our song.
These reflections are for use during the week of December 20-26, 2020.
Joyce D. Sohl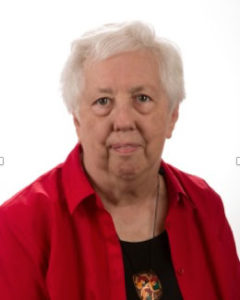 Joyce D. Sohl has been Laywoman-in-Residence since 2009 as a full-time volunteer. She retired as CEO of United Methodist Women in 2004. She is the author of 4 books, a teacher, retreat leader, writer and non-professional musician. Here at the Center her work is in the area of Spirituality & the Arts with such programs as Tuesdays in the Chapel, Vespers & All That Jazz, Poet's Corner, quarterly retreats, and art exhibits.