Join Scarritt Bennett Center for "Beyond the Familiar: A Collective Response," the latest art exhibit in Laskey Gallery
The Society of Nashville's Artistic Photographers (SNAP) has become known for its excellence in fine art photography, creating images that make the viewer smile, think, question or wonder. Members' work has been shown not only in local and regional exhibitions and collections, but also in national and international forums as well.
The current exhibition at the Laskey Gallery is curated by Susan Bryant, a well-known, widely exhibited photographer who recently retired as a Professor of Art from Austin Peay University. Bryant has pulled together a collection of 30 images created by SNAP photographers from March 2020 through February 2022. Together, these images show a collective, creative response of fine art photographers during a period when "busines as usual" came to a halt. The exhibit invites viewers to consider our own responses to a changing world.
The exhibit runs April 11 to June 24, 2022. All exhibits in Laskey Gallery are free and open to the public.
Gallery Hours: Monday–Friday, 9am–4pm
For more information about this exhibit, contact Sue Bock at [email protected]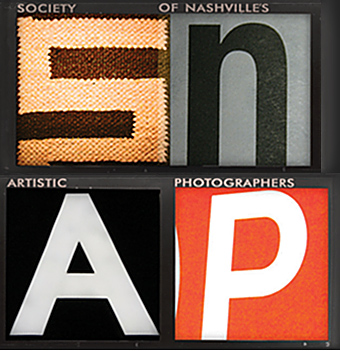 MORE ABOUT SNAP
In 2004, a small group of Nashville photographers met to form an informal group that would concentrate on the creative aspect of photography. Today SNAP provides a forum for discussing the work of members and notable photographers. Building on the advantage of being small and informal, SNAP enables members to have active conversations with each other as well as outside experts—sharing wisdom, projects and insights.
In short, SNAP is dedicated to promoting fine art photography in Nashville.
LEARN ABOUT SNAP
snapnashville.wordpress.com
facebook.com/groups/snapnashville/
instagram: @snapnashville