An Evening of Healing Sound, Poetry, and Prayer
September 8, 2021 @ 7:00 pm

–

8:00 pm

CDT

$5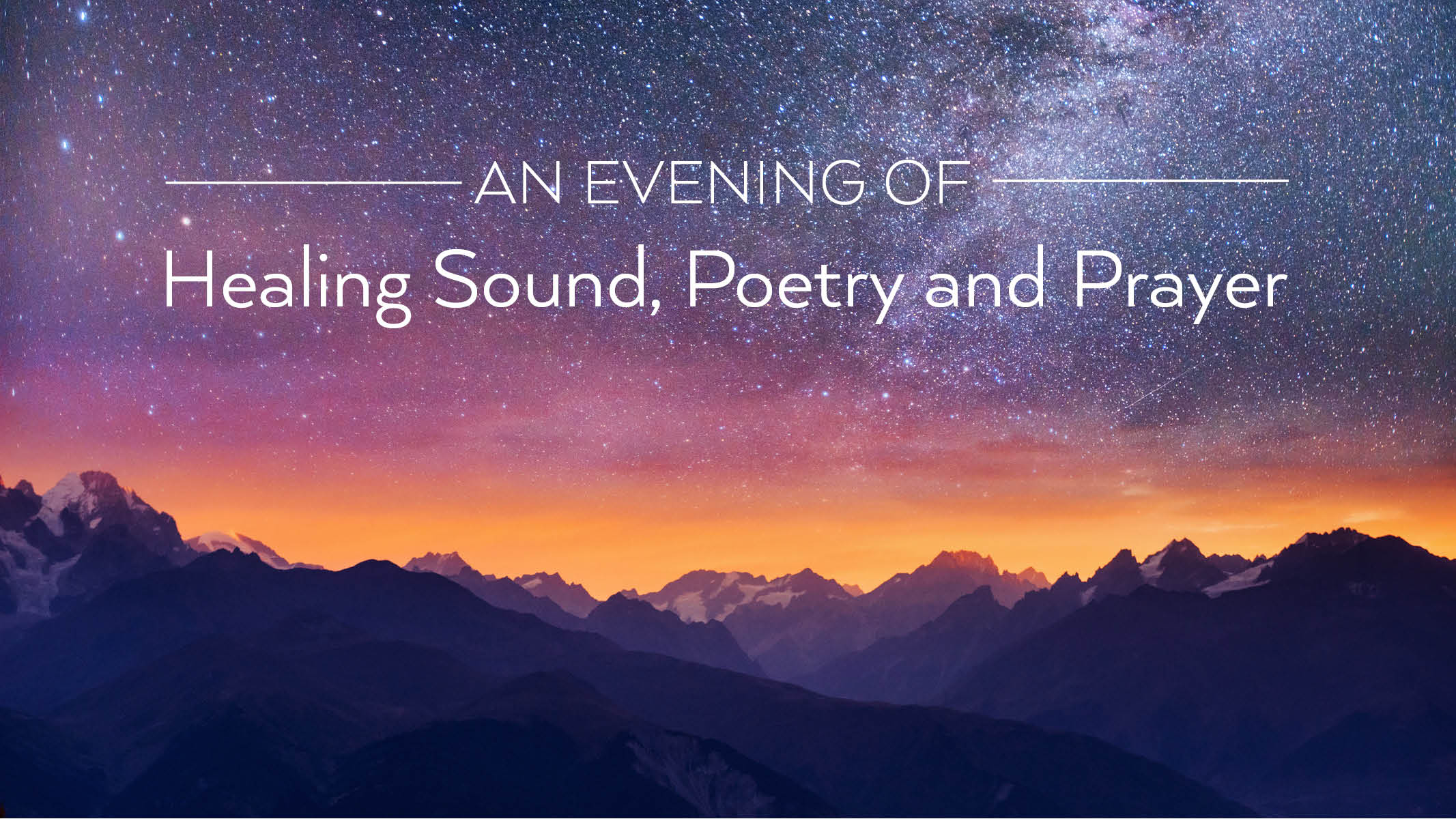 Sound. It lives, moves and breathes in us, through us and all around us. Wherever we are, sound is emanating, vibrating and affecting us on a deep level. Sound is sacred. Sound creates. Sound can soothe. Sound unites.
Join Scarritt Bennett Center for an evening of sound, music, poetry and prayer that will delight your senses and bring peace to your soul. Each month, specially featured artists will express their hearts through music and spoken word. Connecting through the universal language of sound, let this experience lift you up and serve as a holy bridge between heaven and earth.
Featured Performers

Spoken Word
: "Dhyanna" (Deyonna Fairbanks-Duskin)
Musicians:

James Cloutier

,
DW (David) Jackson, Baba Musa, Ronald (Doc) Hayes, Caroline Sledge, Chrissy Kirkwood, Jo-Jo Jackson, Karen Renée Robb, Kristin Clark, Maria Brannon, and Micah Priest
Prayer
: Donna Patterson and Lyn Hayes
Reserve your seat by clicking here. Cost is $5 suggested donation at the door.
Per CDC guidelines, Scarritt Bennett Center requires all who visit our campus to wear a mask while indoors, regardless of vaccination status.
Curated by Karen Renée Robb, founder of Frame Drum Wisdom. For more information, email [email protected]
Sponsored by