Salama Circle: "Mothering and the Burden of Black Strength"
May 10 @ 6:00 pm

–

7:30 pm

CDT

Free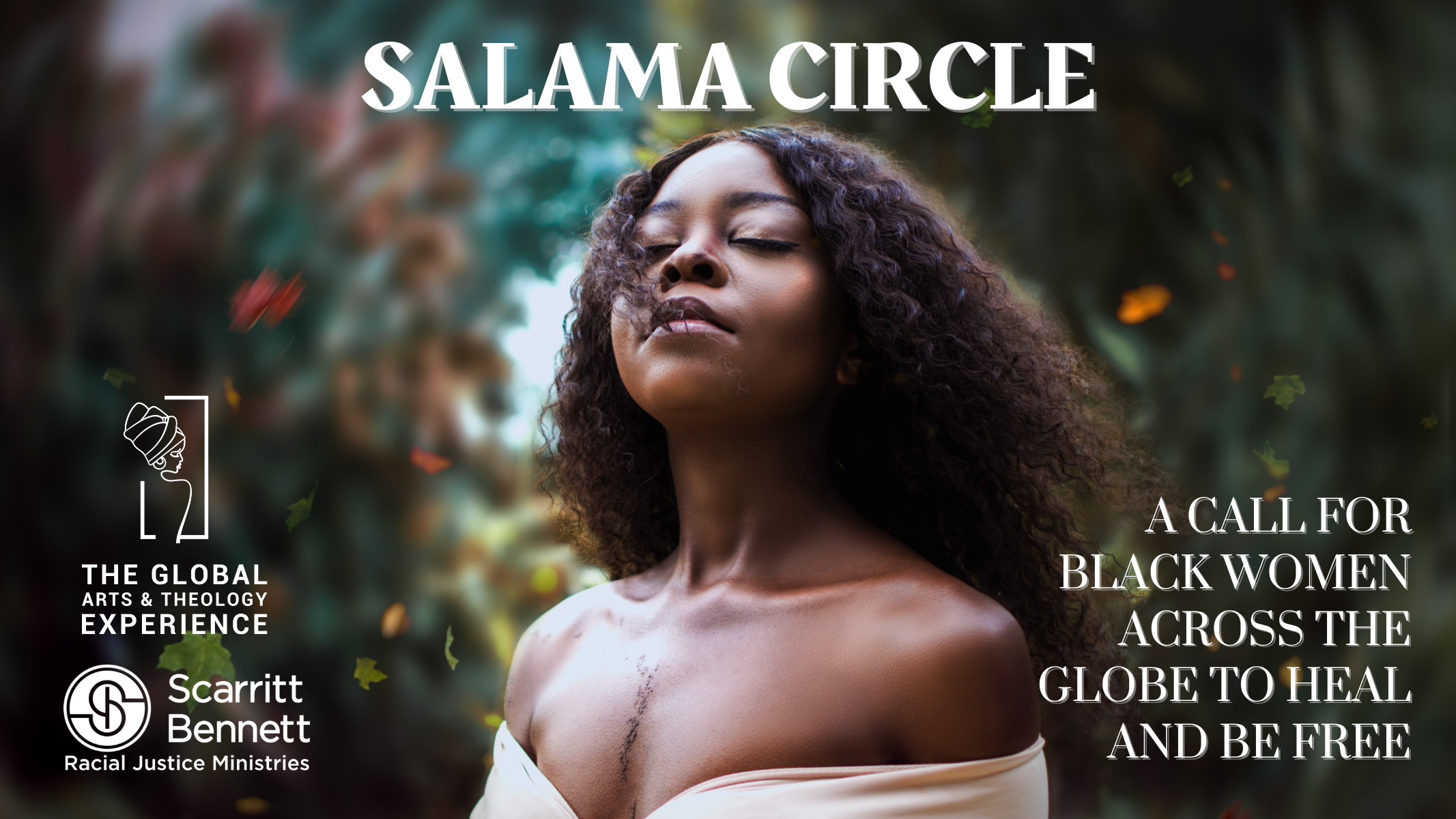 Salama is a Swahili word that means safety. It has a historical etymological relationship with the Hebrew word shalom ("peace"), the Arabic salaam ("a greeting"), and Portuguese salamo ("flying or soaring"). The word points to the freedom that comes with being safe as you enter and dwell in a particular space or community.
Scarritt Bennett Center, in collaboration with The Global Arts and Theology Experience (GATE), presents Salama Circles: an intentional respite and safe space for Black women all over the globe to soar, to be free to express emotion, and release pain and anger for the sake of healing. Salama Circles is a virtual series that invites Black women all over the globe to directly address issues of grief, joy, pleasure, and burden by engaging in conversation about the intersectional realities that Black women face daily, and how they impact particular kinds of trauma and exclusion.
Salama Circles also offers resources and models of healing that allow Black women to reclaim joy and pleasure as mechanisms of liberation.
May (Mother's Day Special): "Mothering and the Burden of Black Strength"
Black Women across the Globe are invited to attend. The event will take place at 6:00pm Central Daylight Time. To convert the event time to your timezone, click here.
Related Events