Good Friday Service in Wightman Chapel
April 15 @ 12:00 pm

–

1:00 pm

CDT

Free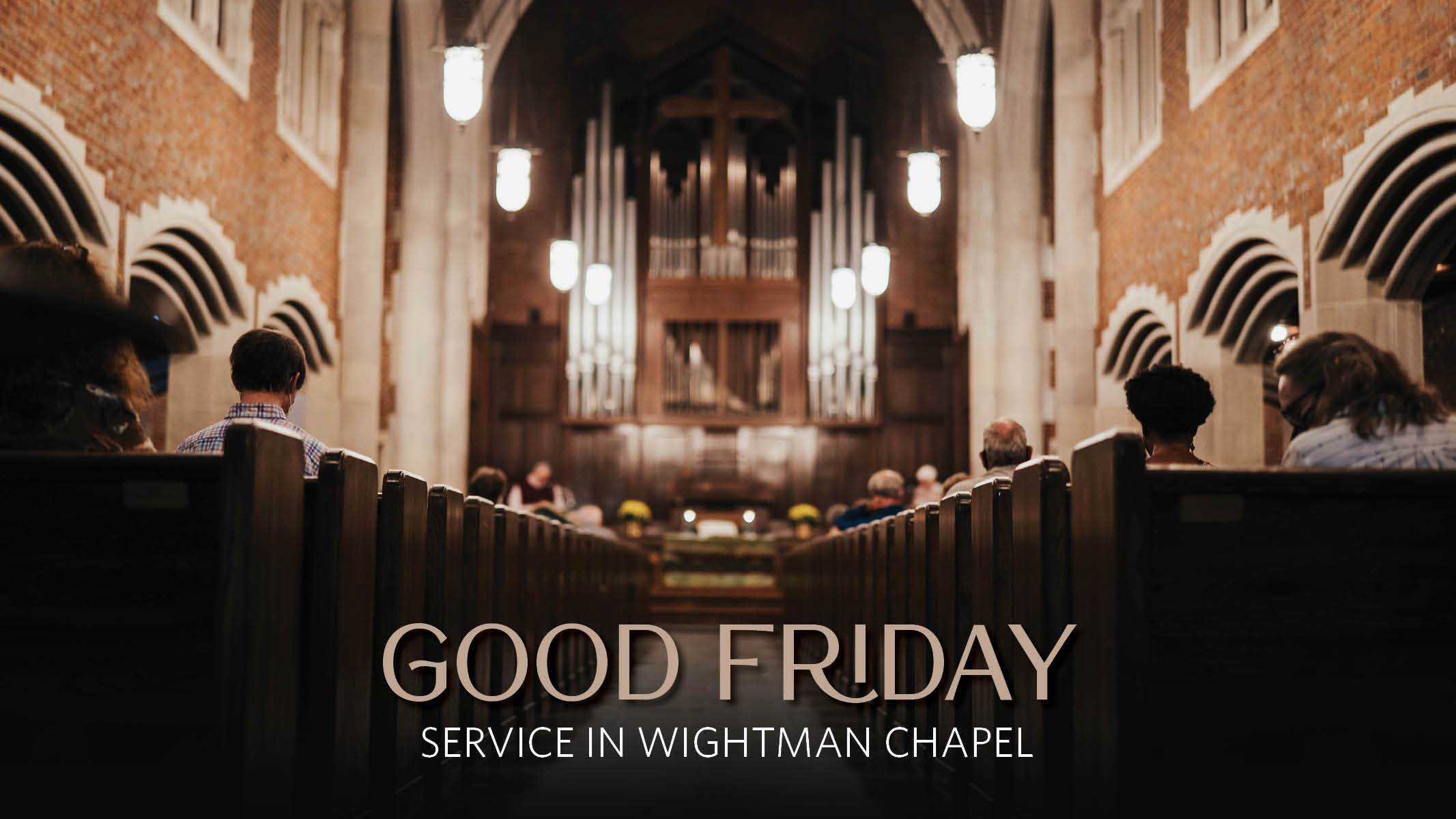 Join Scarritt Bennett Center for a
Good Friday Service in Wightman Chapel
Crucifixions were reserved by the Roman authorities for those whom today we might call "rebels," "terrorists," or "freedom fighters." Rome did not like anyone that stirred up the people, challenged authority, or had a passion for justice. As Jesus taught, healed, and performed miracles throughout the countryside, he was challenging the status quo. This was not appreciated or understood by Rome, nor by the religious leaders of the Jewish community.
Scarritt Bennett Center's Good Friday time of worship will focus on the happenings of that long-ago day through scripture, prayer, contemporary readings, and music.
May this be our prayer: 
"Dear God, I don't understand everything about the crucifixion, but I do understand that from it came the resurrection. I thank you for your love and grace that were involved in both, and continues with me today." 
Details
Date/time: Friday, April 15, 2022, 12:00PM–1:00PM
Location: Wightman Chapel at Scarritt Bennett Center
Parking: Free in Lots A & B (campus map)
Watch online: this service will stream live on Facebook and YouTube
For your safety and the safety of others, Scarritt Bennett Center requires that all attendees, regardless of vaccination status, wear masks while indoors on our campus.